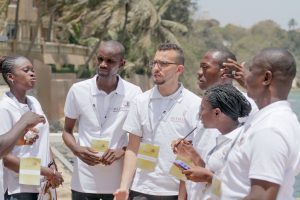 The Mandela Institute for Development Studies (MINDS) is pleased to announce that applications for the West Africa Regional Civic Education Workshop in Elections and Governance are now open. The workshop will take place on the 4th – 5th of December 2018 in Cotonou, Benin.
The aim of the workshops is to create awareness, enhance knowledge and develop relevant skills in electoral and governance processes and leadership among participants, in order for them to effectively communicate and apply them in influencing and mobilizing other youth to actively participate in the processes and other community and national development activities.
Applications will be open to people between 18 and 45 years old who are from:
Benin
Cameroon
Chad
Democratic Republic of Congo
Gabon
Gambia
Ghana
Guinea Bissau
Mali
Mauritania
Niger
Nigeria
Mauritania
Sao tome
Senegal
Sierra Leone
Togo
MINDS will cover all travel and workshop expenses.
Interested individuals can apply HERE by completing and submitting the online application.
Applications close on Wednesday the 17th of October 2018 at 12:00 pm South Africa time.
Kindly share and link with your networks and/or recommend the workshop to young African leaders who have demonstrated a commitment to creating the Africa they want to see by mobilizing their peers towards relevant goals with tangible results.
If you have any questions or if you would like more information, do not hesitate to contact us on dialogues@minds-africa.org.